Join us Wednesday, October 28th, to learn how Cardinal's ALL-IN-ONE parking solution can streamline your operations.
Featured Topics:
Learn how Cardinal Tracking's TickeTrak 10 parking solution can streamline workflows and increase efficiencies by reducing manual processes in your organization's day-to-day business. 




Register for permits, pay for, and appeal tickets with our seamless customer-facing web portal.

Reduce data entry errors that void citations using LPR technology directly on the handheld to scan and read license plates. 

LPR scanned plates are automatically validated against scofflaw and permit databases for accurate enforcement.

  

Contactless automation of tire chalking for timed-parking complies with the newest federal court mandates and guidelines.

Schedule reports for real-time performance data delivered when you need it directly to your in-box.

Access all the information you need in one place with our Global Search and Treeview to quickly review everything about an account.

See how the new Skyview Business Intelligence tool provides parking data with visual dashboards for decision-makers in your organization.

Learn more about our third-party integrations and how they provide your organization with a seamless ALL-IN-ONE solution. 
Logistics:
The webinar will be held on Wednesday, October 28th, from 2 pm-3 pm CST. All attendees will receive the recorded webinar to share with your colleagues.
You'll hear from: 
Jeremy Moon, Business Manager – Parking Products
Jeremy is the Business Manager for Cardinal's parking solutions. Jeremy is responsible for setting the course for our parking applications' future direction. Jeremy is also actively involved in our implementation process as well as post-implementation support services. Jeremy has been with Cardinal for over 20 years.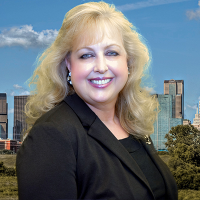 Mary Mabry, CAPP, Product Manager/Client Advocate-Parking Solutions
Mary has served as a Product Manager/Client Advocate-Parking Solutions for Cardinal and our clients for the last four years. Mary's experience and abilities allow her to not only offer a management solution but to ascertain best practices utilized in the parking industry. Mary has 30 years of experience working with parking and transportation departments in Texas in managing parking and serving as an Associate Director. Mary has served on the Board of Directors for the Texas Parking and Transportation Association for 11 years and has consistently served on several IPI committees since 2015.
For more information or questions, please contact us at sales@cardinaltracking.com or call 800-285-3833.